1 st Communication: Call for Abstracts for the 4th Mini Modelling Workshop 2021
Important
If you registered for the 4th Mini Modelling Workshop, please access the program through the email invitation that was sent from no-reply@pathable.com
Date: 25 May 2021
Registration fee: 175 USD (waived for accepted papers)
Time: 9 a.m.– 4 p.m. EDT
Number of talks: 15
Total Number of Attendees: 100
Venue: Virtual Platform
Deadline for submission: 31 March
Notice of Acceptance of Abstract: 15 April
Registration Opens : 16 April
Why attend?
The Mini 4th Modelling Workshop (M4MW) is organized as a Recovery of Biological Products Satellite Meeting and a pre-workshop to the full 4th Modelling Workshop to be held in person (tentatively 1Q2023). The objective of the mini-workshop is to engage the community, maintain knowledge sharing and drive inspiration for the scientific-engineering problems that we face. The workshop will have a total of 15 talks across the following topic areas: Biophysics, Mechanistic Modelling, Computational Fluid Dynamics, Plant Modelling and Open challenges. In order to promote the efficient exchange of ideas in a virtual environment, the number of attendees will be limited to 100 with preference to researchers who submit a scientific abstract.
What to expect from the topic areas?
The M4MW topic areas are selected based on the previous 3rd Modelling Workshop held Merck & Co., Inc, Kenilworth, New Jersey, USA in 2019 and a recently published manuscript on the outcomes of that workshop (http://dx.doi.org/10.1002/bit.27520). It is anticipated that authors will consider how their respective abstract supports the future state of in silico CMC (Figure 1), addresses key gaps (Figure 2) or is an Open Challenge area. Anticipated topic areas for accepted abstracts as follows
Biophysics
Mechanistic Modelling
Computational Fluid Dynamics
Plant Modelling – design, retrofit, flowsheet simulation, process optimization
Open challenges
Figure 1 : Future State of In Silico CMC (adapted from Roush et al. Biotech. Bioeng (2020)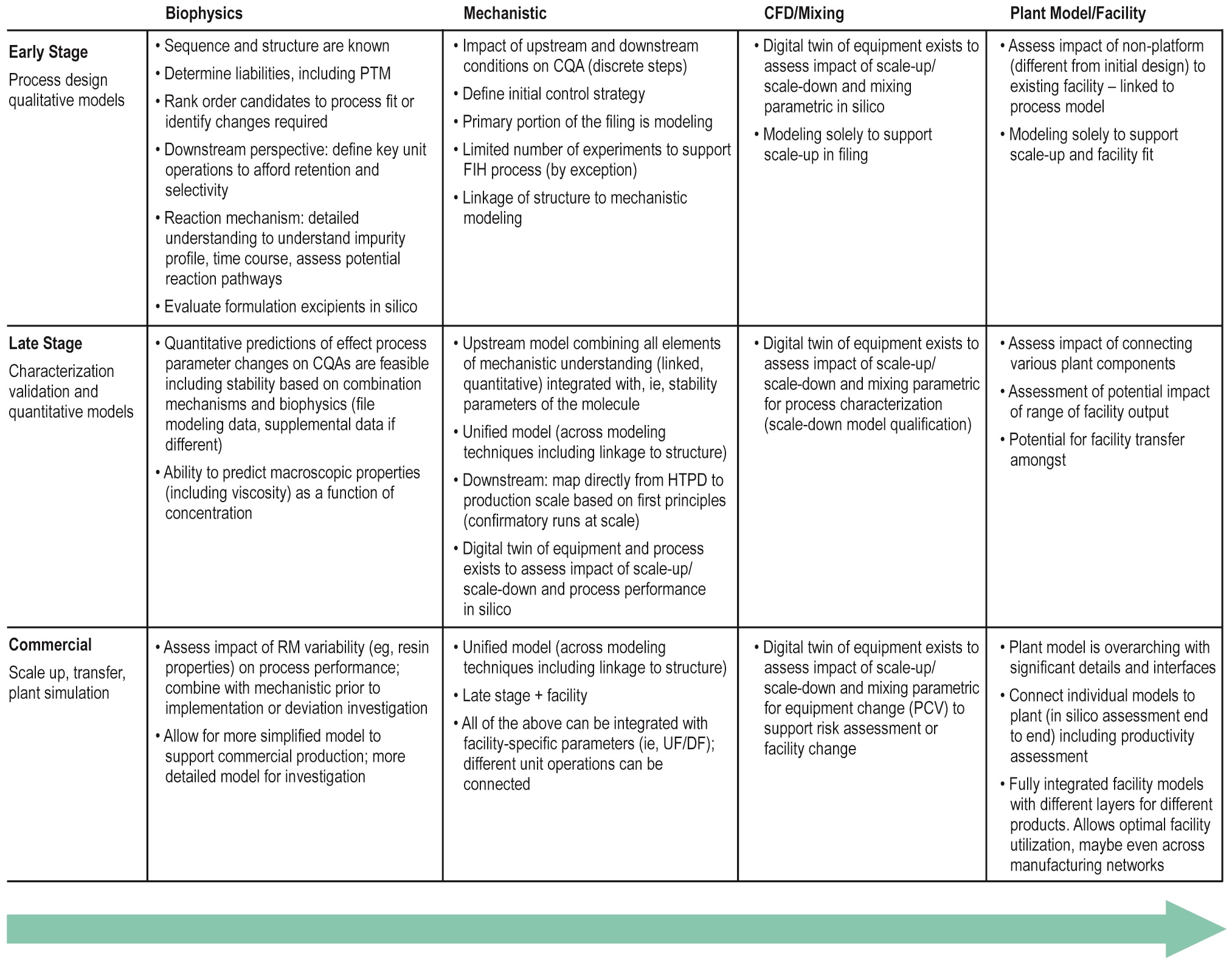 Figure 2: Modelling Gaps (adapted from Roush et al. Biotech. Bioeng (2020) DOI: 10.1002/bit.27520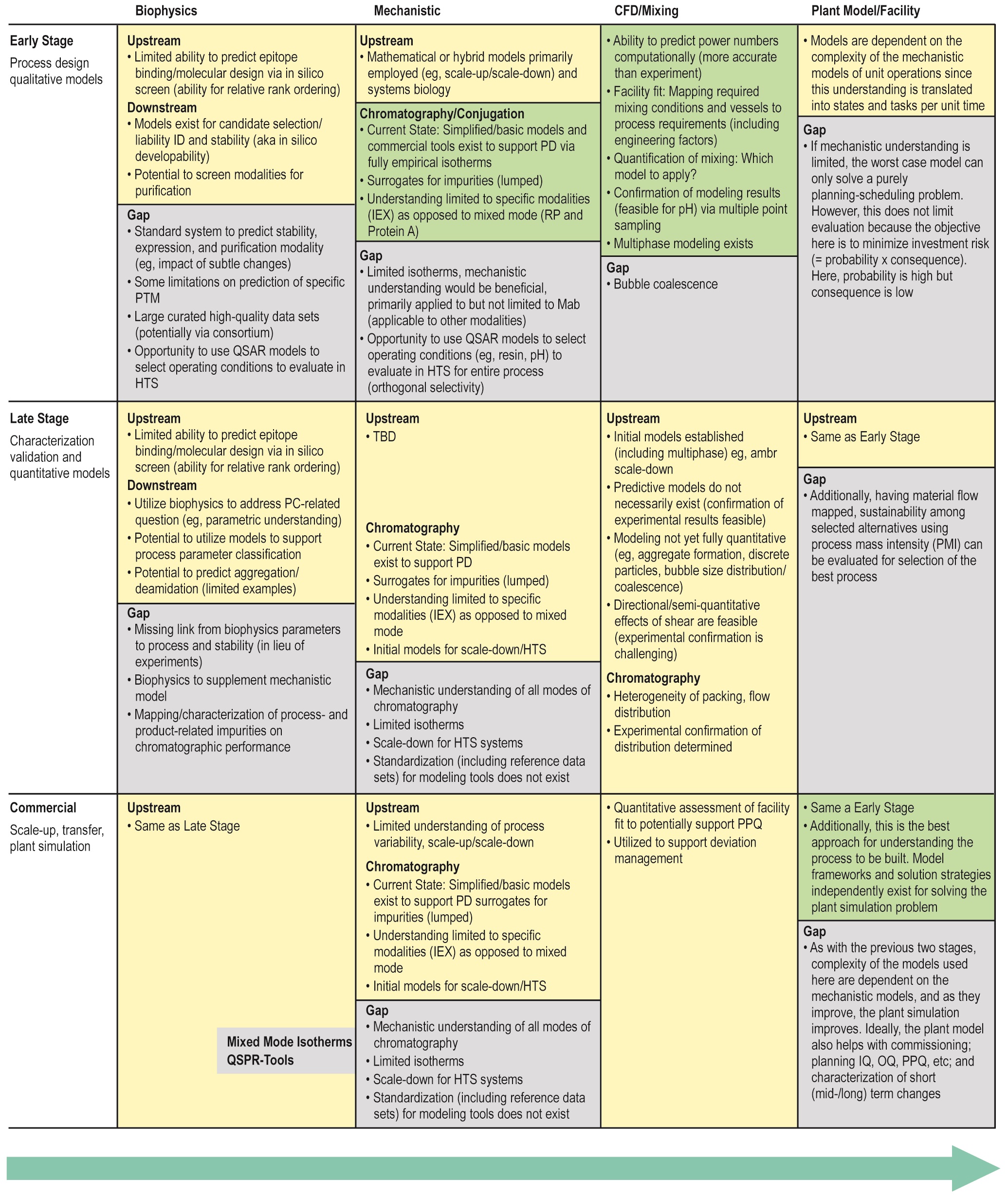 Submission of abstracts
Abstracts are to be submitted by 31 March 2021. Abstract submission can be found on the conference website by selecting "Satellite Meetings" from the left-hand menu and then selecting "Submit Abstract."
The abstract should consist of all author names and affiliation with the potential presenting author as first author, a brief summary, abstract body and references. Please note that the abstract should not exceed the one-page format.
Wish to Attend
Attendance is by invitation only, with selections made based on a review of information provided by each applicant. If you wish to attend without presenting in the technical program, you can submit an application . You will be notified on April 16 if you are invited to attend. Invitations to the Recovery Conference are based upon space (limited to 100 attendees). If you receive an invitation to attend, you will receive a registration link. Please proceed with conference registration immediately on receipt of a formal invitation. Registration is not possible without an invitation.
Cancellation Policy
Registrants canceling after April 16, 2021 will receive a 50% refund. Registrants canceling within 48 hours of the event will not receive a refund
Looking forward to a different but hopefully, what will be, an enjoyable scientific meeting.
The Organizing Committee.
Francis Insaidoo,
Merck &Co., Inc., Kenilworth, NJ, USA
John Welsh,
Merck &Co., Inc., Kenilworth, NJ, USA
Jan Griesbach,
Roche Diagnostics GmbH, Germany
Felix Wittkopp,
Roche Diagnostics GmbH, Germany
Robert Todd,
KBI BioPharma
Stephen Hunt,
KBI BioPharma
Deenesh Babi,
Novo Nordisk, Denmark
Arne Staby, Novo Nordisk, Denmark
David Roush, Merck &Co., Inc., Kenilworth, NJ, USA