Welcome to the Recovery of Biological Products Conference Series
The Recovery Conference Series is the premier international forum for the presentation and discussion of the status, direction and trends in the recovery of biological products of therapeutic, diagnostic and industrial value to the society. The Conference Series is a Not-for-Profit organization.
Sponsored by the American Chemical Society, Division of Biochemical Technology (BIOT), this international biennial conference provides exposure to the latest developments in bioprocessing with a focus on downstream processing and aspects that affect the downstream steps. Unparalleled opportunities to network with delegates are a key feature of the conference. The size, venue and schedule of this invitation-only conference provide multiple opportunities for discussion and development of new areas relating to the separation, purification and efficient processing of biological products.
---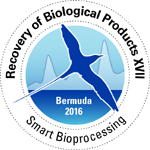 The
Recovery of Biological Products XVII
Conference will continue the firmly established traditions of the Conference Series in providing a unique venue and a stimulating agenda for discussions between leaders in the field from both academia, industry and government agencies.
Recovery of Biological Products XVII will be held at the Fairmont Southampton, Bermuda, June 19-24, 2016. Bermuda is just a 2½ hour direct flight from the main East Coast airports of Boston, New York, Washington DC and Philadelphia. From Europe, Bermuda can be accessed by a 7 hour flight from London's Gatwick Airport.
The Conference theme – "Smart BioProcessing" will focus on science and technology integration that adds value and contains costs.
Planning for the 17th Conference is well underway and we encourage you to sign up to the Recovery Series community. The Co-chairs welcome you to the Recovery of Biological Products XVII Conference in 2016 and look forward to seeing you again as well as meeting new participants.